Rude Grooms offers a variety of scene study, weekend intensive, and weekly drop-in classes both in person in NYC and online. Payment plans are available for the Weekend Intensive and Scene Study courses.
To register or request an audition, please submit a headshot and resume along with an inquiry about the course(s) you'd like to sign up for to training@rudegrooms.com.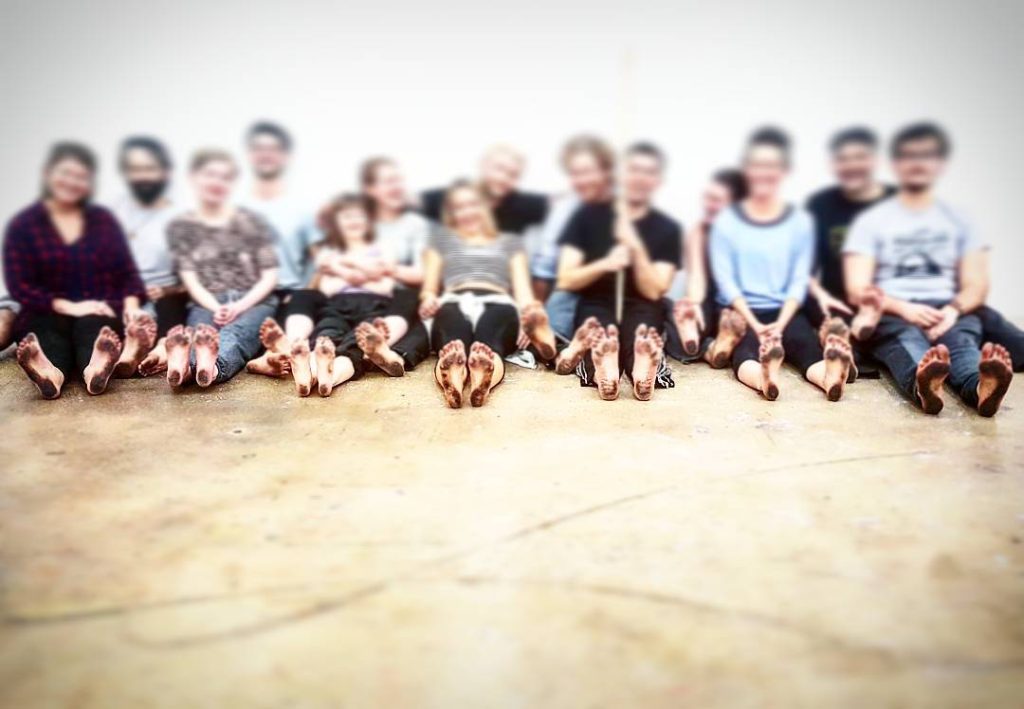 Tools Not Rules: Acting With Shakespeare – Weekend Intensive ($275)
Friday 6:30-9:30pm | Saturday 10:30-6:00pm | Sunday 10:30-6:00pm
(Lunch break of 1 hour on Saturday and Sunday)
Upcoming Sessions:
TBD November 2023
The weekend includes:
an introduction to Rude Grooms' way to approach the text of plays by Shakespeare and other Early Modern playwrights, including working from primary source materials (Folio and Quarto texts),
immersive/interactive direct address that incorporates the audience as an active scene partner, including specific approaches and techniques to sharpen each actor's responsiveness
the power of cue scripts to activate the actor's listening in new ways and uncover direction from the playwright
individual, partner, and group Stickwork to give the actor concrete tools to ground & tune their body, kinesthetic awareness, and impulsive responsiveness to their ensemble
individual coaching, including games and exercises, on a 1-minute monologue
The workshop culminates in a 75-minute Cue Script Play-Through of an abridged play by Shakespeare, where the actor can throw themselves in using the techniques they've learned and experience riding the wave of an entire play like an Elizabethan actor would have done at their first rehearsal. In addition, every actor will work on their own monologue from a different angle each day, walking away with a piece ready for in-person auditions or their online portfolio.
Participants will:
have some prior acting experience, though they do not need to have experience with Shakespeare or heightened text
bring in a new one-minute monologue from Shakespeare, memorized by rote (i.e., without predetermined intonation, emotional coloring, etc.)
approach new and/or contradictory ideas from a place of curious humility
prepare and participate in the work for the benefit of their ensemble as well as their own personal growth
To register, send an email to training@rudegrooms.com.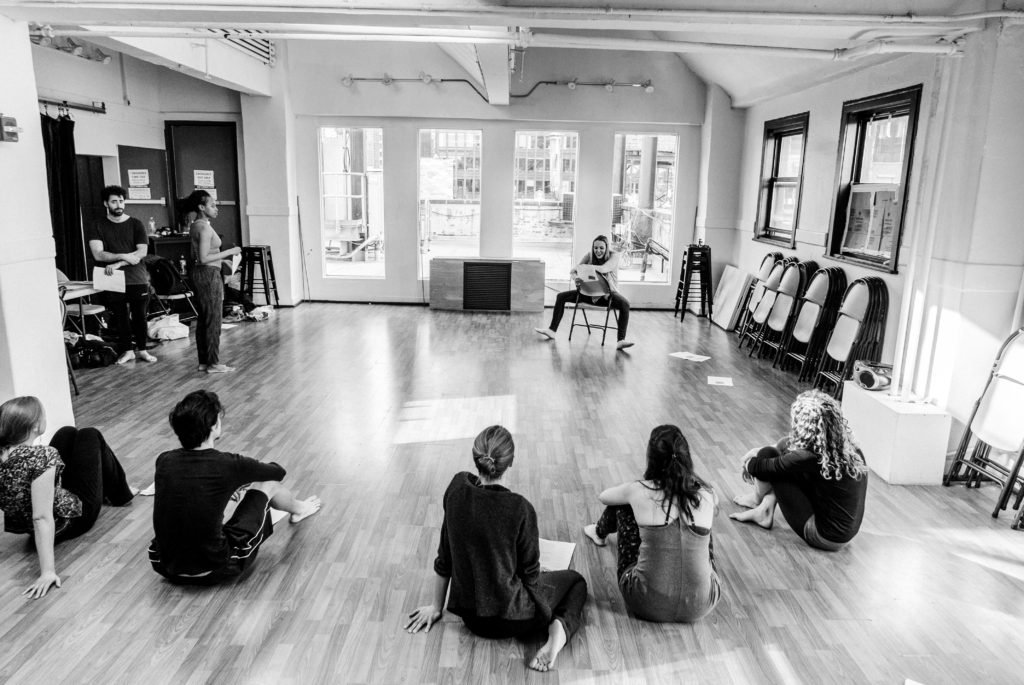 Weekly Scene Study
In-person in NYC: $245 (max 12)
TBD November 2023
Online: $165 (max 12)
TBD November 2023
A four-week class in which each actor will explore a scene from a play either by Shakespeare, by another playwright of the time (i.e., Mary Wroth, Thomas Middleton, Mary Sidney, and Ben Jonson), or a play of any era which uses heightened text, direct address/audience interaction, and creating the world of the play through imagery and action as much or more than through technical design (i.e., the plays of Moliere, the plays of the Spanish Comedia, as well as contemporary plays like Nell Gwynn by Jessica Swale, Emilia by Morgan Lloyd Malcolm, or The Lehman Trilogy by Stefano Massini).
Each scene will come into class 3 times:
Week 1: All scenes will work, either in table work and initial staging or building from a Cue Script playthrough of the scene, depending on each individual pair's experience and goals.
Weeks 2 & 3: After out-of-class rehearsal and continued individual exploration by the actors, each scene comes back in for one dedicated hour of rehearsal.
Week 4: Final showing of scenes, next steps for each actor, and ensemble wrap-up.
Participants will:
have prior experience with Shakespeare or heightened text (a virtual audition may be required)
choose or be assigned a scene and partner for the first class, and bring the scene in prepared for tablework (specific requirements may vary and will be discussed in advance with the instructor)
rehearse with their scene partner for a minimum of 2 hours per week
approach new and/or contradictory ideas from a place of curious humility
prepare and participate in the work for the benefit of their ensemble as well as their own personal growth
To register, send an email to training@rudegrooms.com.
Weekly Stickwork
$25
New sessions will begin in September, 2023. If you would like to participate in our survey to determine the date/time of future sessions or if you'd like to be notified when registration is available, please email training@rudegrooms.com.

Start your day with Stickwork, a unique physical approach that provides the actor with tools to ground and tune into their bodies as well as activate, expand, and sharpen their responsiveness to their scene partner and their ensemble. Working individually with a bamboo stick or in pairs and groups with wooden dowels, this practice provides powerful tools to use on your own and with your ensemble to enhance your kinesthetic listening and unleash your impulses.
ABOUT RUDE GROOMS
Rude Grooms creates epicly intimate theatrical experiences rooted in the actor-audience relationship exemplified by Shakespeare's acting company. Using interactive and responsive techniques of Early Modern English acting companies, we create interactive and accessible productions that provoke, inspire, & entertain, and we train Actor-Creators to tell their stories more clearly, bravely, & impulsively. We decentralize and increase access to the arts by bringing productions to multiple public spaces, non-traditional venues, and new media and offer free or affordable admission to all of our productions, which enriches our community through cultural engagement that is accessible financially, geographically, and artistically.
For our Commons Series, we have produced free public touring productions of Much Ado About Nothing and Romeo and Juliet; our Groundling Series has filled bars and art galleries with intimate, immersive productions of Jacobean thrillers The Changeling and The Witch of Edmonton, Shakespeare's Twelfth Night and The Winter's Tale, and Calley Luman's devised work The Ingenue Project. The invite-only Patron Series launched with the devised Secret Shakespeare Hunt across the Upper East Side and Central Park and readings of the rarely seen Early Modern plays The Tragedy of Miriam by Elizabeth Cary and The Roaring Girl by Thomas Dekker and Thomas Middleton. In new media, we produce the discussion podcast This Wooden O, the hybrid mockumentary/immersive audio podcast Shaken, Not Speared: A Midsummer Night's Dream, and during the first 3 months of the COVID-19 pandemic we produced Shakespeare Happy Hours in which we assembled an ensemble actors from across the US and the UK to perform YouTube live streams of all 38 of Shakespeare's plays as well as Thomas Middleton's The Witch in partnership with New Hampshire's Seven Stages Shakespeare Company. In June, we'll be announcing our upcoming 2023 productions for August and December. Learn more at rudegrooms.com
ABOUT THE INSTRUCTOR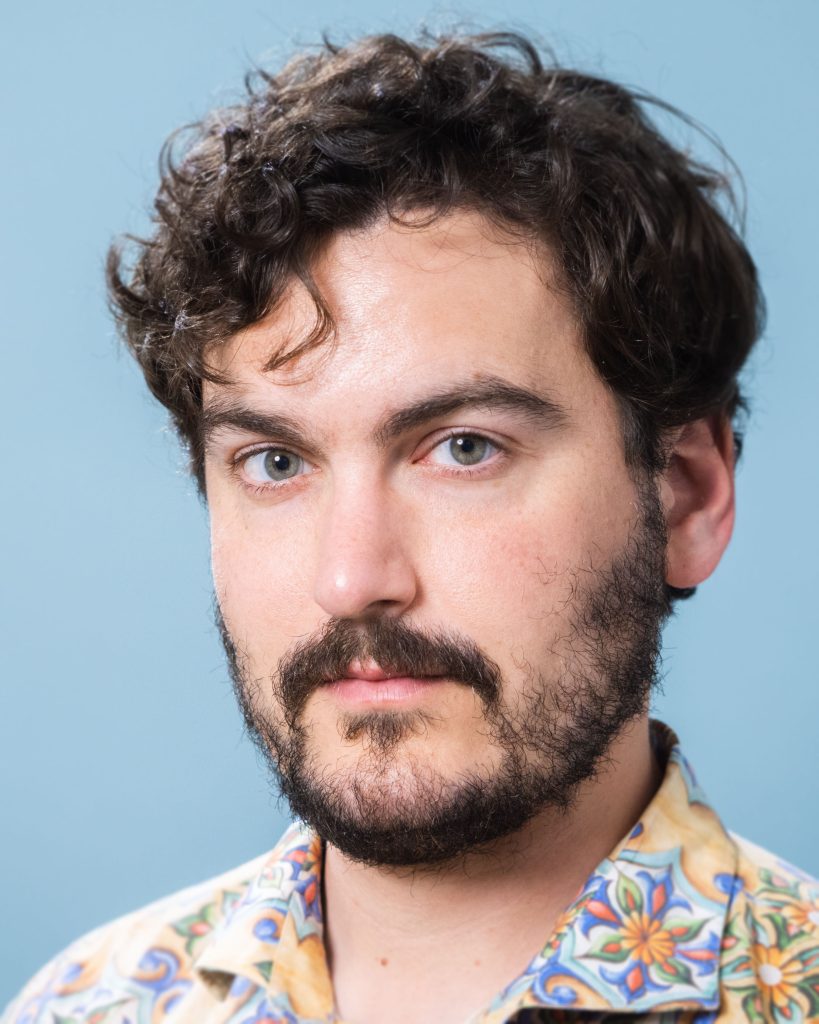 Montgomery Sutton is an actor, playwright, director, and teacher. As an acting teacher, he is on faculty for the Atlantic Acting School in their NYU, Conservatory, and Part-Time programs, and has taught for the Shakespeare Theater Association, the World Shakespeare Congress, Shakespeare Dallas, the Gilbert Theatre, Junior Players, Dallas Children's Theater, Cape Fear Regional Theatre, New York Shakespeare Company, and Rude Grooms. Acting credits include Twelfth Night (Shakespeare's Globe), A Midsummer Night's Dream (New York Classical Theatre), One Man, Two Guvnors (Florida Studio Theater), Oswald (Casa Manana), Shakespeare in Love, Romeo and Juliet, The Tempest (Shakespeare Dallas), Henry V (Cape Fear Regional Theatre), Measure for Measure, Richard III, Love's Labours Lost, King Lear (Trinity Shakespeare Festival), Pericles, The Winter's Tale (Seven Stages Shakespeare Company), Booth, Gruesome Playground Injuries (Second Thought Theatre), Tomorrow Come Today (Undermain Theatre), The Temperamentals (Uptown Players), On the Eve, The Language of Angels (Theater Three). As Master of the Revels for Queens-based Rude Grooms, he was an actor in The Winter's Tale, Much Ado About Nothing, and The Witch of Edmonton and actor-manager for Twelfth Night, Romeo and Juliet, The Changeling, and the Secret Shakespeare Hunt. Work in film and new media include the 1865 podcast, Skindiving, and Trouble with Women. He has directed his original verse adaptations of Antigone and Oedipus as well as his original play Ruins at the Gilbert Theatre, The Soothsayer at the Take Ten Festival (nominee, Best Director), co-directed Much Ado About Nothing at Junior Players, and directed ShakesBEERiences of The Tempest and his adaptation of The Shrew for Seven Stages Shakespeare Company. He received his BFA from NYU / Atlantic Acting School and was a member of the International Actors Fellowship at Shakespeare's Globe. montgomerysutton.com
PAST STICKWORK PARTICIPANT TESTIMONIALS
"The purest form of ensemble … I'm just hungry for more. There was no better way to spend an afternoon, truly. There's nothing quite like it, and it's applicable to all professions and facets of life." –Andrew K.
"Stick work provides a great physical metaphor for some of the challenges that face a performer: focus, objective, obstacle, spontaneity. It's also a great practice for decentralization, getting one out of their own self-consciousness and putting all of one's attention on a task outside of one's self." -Brian G.
"This ensemble based movement workshop brings together the best parts of your training experience: play, partners, can't do it wrong." -Aleisha F.
"Stickwork is a fun and freeing movement exploration." -Samia O.
"It's a lovely and safe space to explore physical work and get out of your own way. It takes the ego out of the process and provides a clean and charged slate from which to approach text work." -Sara H.
"Rediscover simplicity and focus…Deep flow state. The multitasking insanity of NYC melts away into a single pleasing task." -Mary C.
"A great workshop to have fun & open up, you feel strong and focused afterwards." -Sassy S.
To register or request an audition, please submit a headshot and resume along with an inquiry about the course(s) you'd like to sign up for to training@rudegrooms.com.