Our popular Stickwork training drop-in sessions are back: June 23, from 12-3pm at GK Arts Center. Register now — spots are limited! 
Have you ever had a director, teacher, or casting director say "You just have to get out of your own way"? You're not alone! Getting out of your own way sounds good enough: but what does that mean, and how do you do it?
It's as simple as playing with sticks!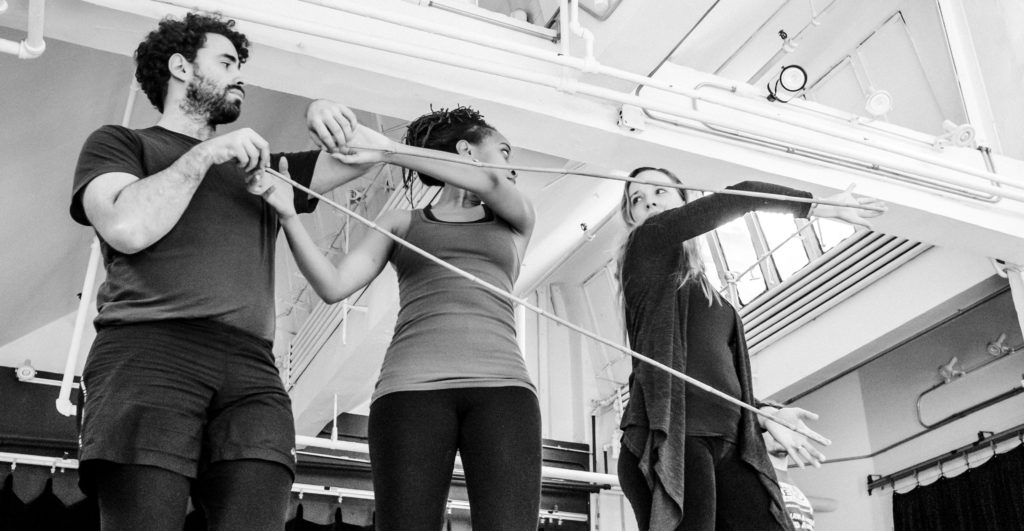 Inspired by the work of Jacques Lecoq and Compicité, these simple but infinitely unique exercises free you from expectations to "get it right" and root you in the quiet chaos of the present moment. Stick work is a visceral, active, ensemble-based training technique that builds the same muscles as Meisner-based repetition or Viewpoints' kinesthetic response–but without the traps that kick you back into your head, and in a fraction of the time. You become the actor they're looking for, that is most castable and interesting to watch: You, as you are following your impulses with joy and fearlessness.
This is an open-level class, equally suitable for those new to the work or those who have been exploring it for years. Though this training is developed for actors, it also pays huge dividends as a personal or meditative training: You do not need to be a performer to participate.
Come play with us! Standard admission is only $35, with a reduced rate of $25 for students and participants under 25. Sign up now or email training@rudegrooms.com with any questions!